This past weekend I was blessed to meet and photograph Richard & Beth Levy and their family.  Because I had so many favorites, I will be blogging the images in two posts.  I can't say enough wonderful things about this family.  They were fun and kind and generous and warm and loving . . . and they sent me on the road with a warm cup of apple cider.  Photographing them was amazing, mostly because I laughed the entire time, but also because of their closeness.  It was the day after Thanksgiving and I was able to witness a HAPPY family that were truly thankful for each other.  They had fun on the shoot and more than anything, I saw a strong bond of love between them all.  It was truly a wonderful shoot and I am THANKFUL that I was able to document some special memories for them.  Below are a few of my favorites . . .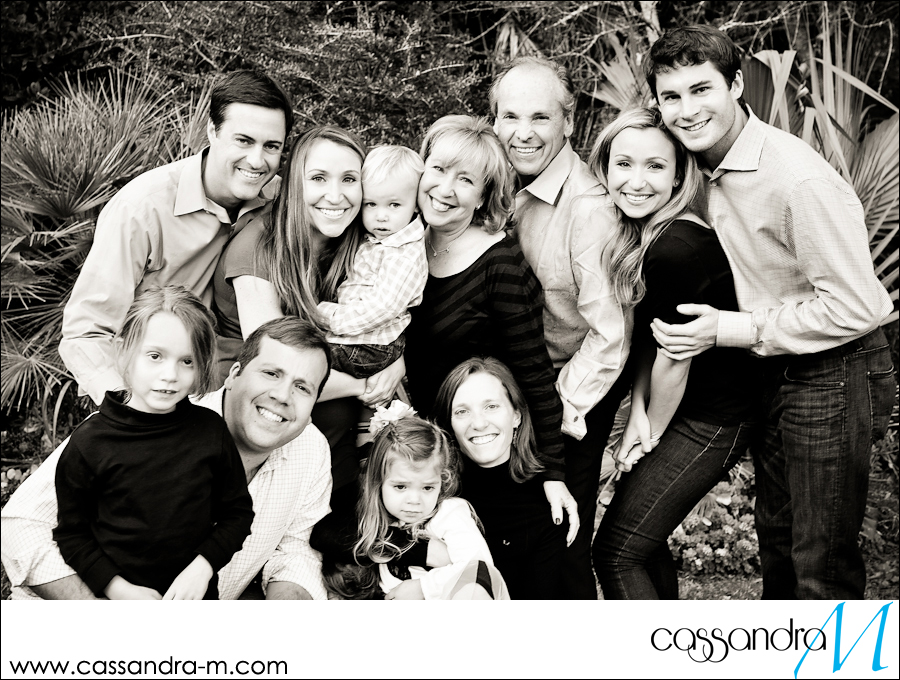 This is Beth & Richard who kindly welcomed me into their home.
This is Cameron, he's a little camera shy.
But he warmed up to me later . . .






This is Nicole, who is pregnant with kid #2, little Cameron and Nicole's husband, Josh.
I took a few pregnancy photos of Nicole.  I think she is absolutely stunning . . .
This is definitely one of my favorites . . .
This is Danielle and Doug.  I could photograph these two all day.  






Here are the three grandkids . . . (L-R) Barrett, Cameron and Avery.  Barrett and Avery are sisters.



Did I mention that Danielle has the best laugh and smile?  Yes, she does.  Gorgeous.
Barrett with her big beautiful eyes and her baby doll . . .



This is Damon, Kathryn and their kids, Avery & Barrett (plus two baby dolls).  






Someone was behind me making the girls laugh . . .



This led to Barrett (bottom left of photo) to break out her silly face.



Happily the whole family joined in . . .



Nicole and Josh, Congratulations on baby #2.



Danielle, Doug and their cute little fur-baby, Rosie . . .




These next two photos are hilarious.  Rosie giving PUPPY KISSES . . .
This is a preview for the next post.  A Family joke . . . Black Turtlenecks???? YES PLEASE~!!!!!!!  Lots of fun pics to come.



Thank You Richard & Beth . . . Nicole, Josh & Cameron . . . Damon, Kathryn, Avery & Barrett . . . AND Danielle & Doug~!!!  Thank you trusting me to capture these very special memories.