Korry and Michael are two amazing people.  When I met Korry for coffee a couple weeks ago, we talked about a bunch of ideas for their engagement shoot.  (fyi : I love when my clients want to get creative and make things fun.)  So we planned an engagement shoot/picnic in the park/family photos/some live music and laughter . . . lots and lots of laughter.  It was very cool.  Korry and Michael brought their little girl Stella along for a few photos.  And Michael brought a guitar and gave an impromptu concert which everyone loved, even random people walking by were stopping to listen and watch.  When Michael started playing and singing, Stella was trying to dance and clap her hands.  So cute.  That baby already knows how to groove.
So here are some of my favorites from Korry and Michael's Engagement Session . . .
Here is Stella.  She was ADORABLE~!  Also, a BIG THANKS to Korry's sister, Kassy (and her husband Justin) for coming along to help out with Stella when I didn't need her for photos.  And for helping to make Stella laugh.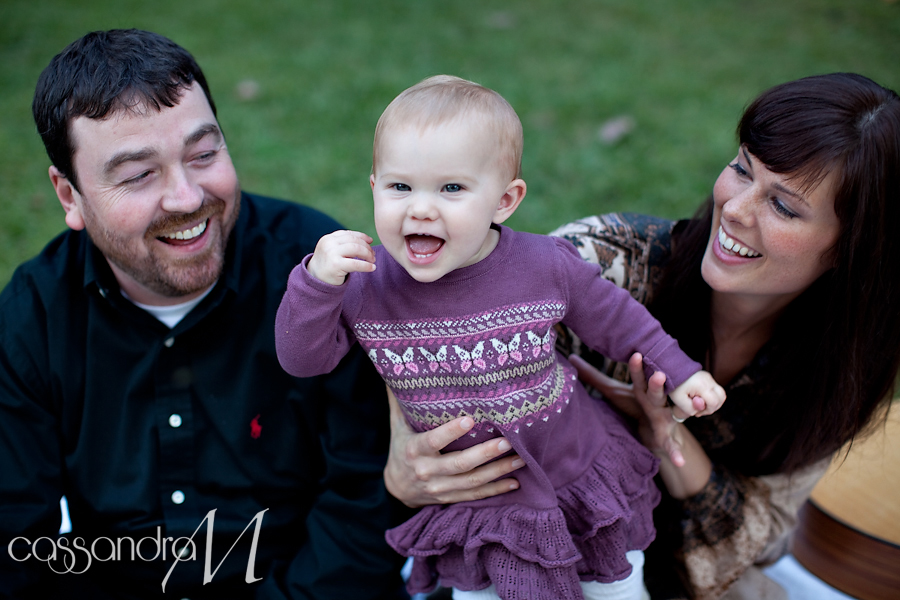 I love this photo.  Stella is probably thinking "Crazy lady with the camera, why are you taking so many photos of me & when does it stop????" ha ha ha.




Simply put, we had FUN~!  It's not often your fiance can romantically serenade you in the park and a ton of people are watching.




I love the way the light is hitting the far side of Korry's face.  Plus she just looks really HAPPY~!




LOVE this photo~!  Michael, you ROCK~!




And this photo has to be one of my MOST favorite images. It's just perfect to me.




And what is a picnic without some champagne?




 Love . . .  love . . .  LOVE this pic.



Just a couple photos of Stella.




And Stella eating a cookie, which I think is absolutely HILARIOUS~!!!




Here is Stella laughing at her Aunt Kassy,  clapping her hands and still eating a cookie.




Stella had these adorable little tights with a bear on her butt.  So cute~!







I smiled so big when I captured this photo of Michael and Stella laughing.  It is AwEsOmE~!







No kids were harmed in the taking of these photos . . . ha ha.  However, a shoe was temporarily misplaced.  LOL.




A nice couple was walking their doggie and Stella wanted to get down and say Hi . . .




A last photo with Stella.  NICE~!



hellllooooo BEAUTIFUL~!  I am soooo very excited about your wedding next month.  I can't wait to photograph you in a poofy princess wedding dress.  (smile smile)




Thank you guys for being so much FUN on your engagement shoot.  There is no charge for the entertainment, I double as a photographer and a comedian…ha ha.  Just Kidding~!!! I wanted you both to know that I had a blast~
Even though I didn't get this image in focus (probably because I was laughing too) . . .I still kept it because I love Korry's great big beautiful laugh~!
Thank You Korry and Michael for trusting me with your very special day next month.  Look below for a link to the slideshow.